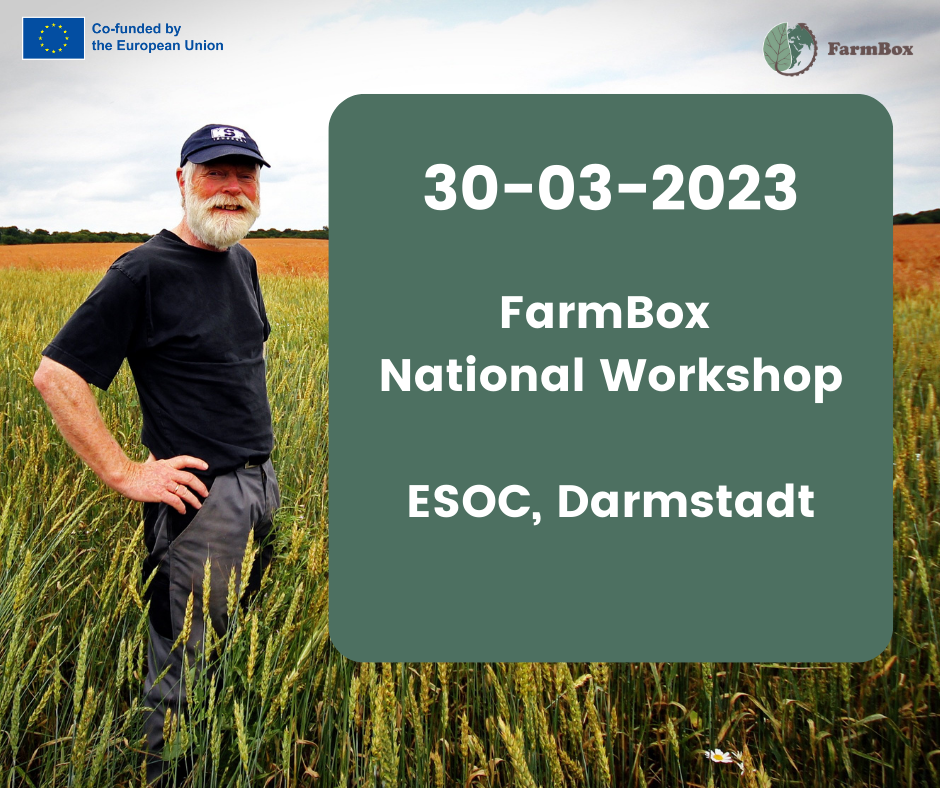 The 30th March 2023, in the framework of the Global Naviation meets Geoinformation conference 2023 at the European Space Operations Centre (ESOC) in Darmastadt, Uptoearth GmbH will organise the FarmBox National Workshop (E3)!
Uptoearth GmbH, as member of the ESA BIC Alumni, will participate at the Conference and at the start-up exhibition during the Space Business Bootcamp. It will be a unique occasion to discover the latest space technologies and applications, network with business representatives from various sectors, and get to know many terrific hessian space start-ups!
In this occasion, an open discussion on needs and strategies to boost the integration of satellite technology in agriculture will be launched: Uptoearth will present FarmBox project and invite participants to "experience" the MOOC and the Simulator!
Join us for an unforgettable experience at the conference!
Register here: https://www.eventbrite.de/e/global-navigation-meets-geoinformation-2023-tickets-512819796817