On 19 October 2022, the third international meeting of the Erasmus+ FarmBox partners took
place in Derio, Spain, with the participation of representatives from five countries: the University
of Padua (Italy), the OIKOS Institute (Italy), UptoEarth GmbH (Germany), the IKASTEGIA
TXORIERRI Vocational Training School (Spain), and the Lithuanian Chamber of Agriculture
(Lithuania).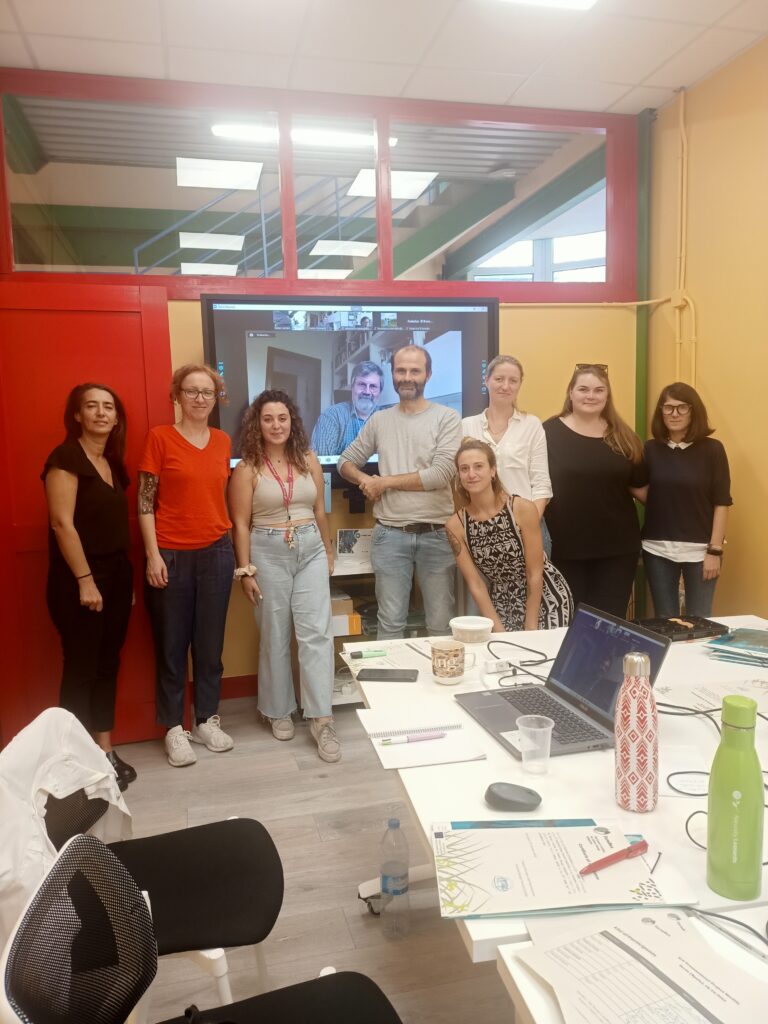 Advanced course
During the meeting Partners had a lot of discussion about the competences that farmers have, the different levels of competences and the information that would be prepared and presented in a competent and understandable way for advanced farmers. The representatives of all five countries agreed on a set of guidelines to guide the
development of the training content.

Development of the Climate Smart Agriculture (CSA) simulator
The Climate Smart Agriculture (CSA) simulator provides alternative scenarios for agricultural
land management, describing current management practices and alternative future management
scenarios.
The tool is aimed at future farmers, students, expert farmers, farmers' associations and
organisations who want to acquire skills related to climate-smart farming or to improve their
farming competences and test them in a virtual environment.
It is a suitable teaching/learning tool that offers simulation-based training and increases the
confidence of teachers and learners in agrotechnology, and will also be used as a foresight and
management tool for learners and farmers to try out project-based learning.
Based on the competences and the topics/sub-themes for the extended course, partners from all
countries identified a list of possible variables and datasets to be tested in the online simulator.
Once the training material has been developed and all the indicators have been clarified, it will
be necessary to reconcile the different qualitative and quantitative data. For this reason, the
project coordinator has proposed a "traffic light" model: each parameter will have two, three or
more levels and each level will be assigned a set of evaluation criteria.
Testing of project results
The representatives of the Lithuanian Chamber of Agriculture presented the general methodology to be used for the testing of the project results and proposed that each partner should involve 1 or 2 experts from their own organisations to test the product developed, with a view to involving farmers with a good
command of the English language and, of course, to involve young farmers and university
students studying in the agricultural field.